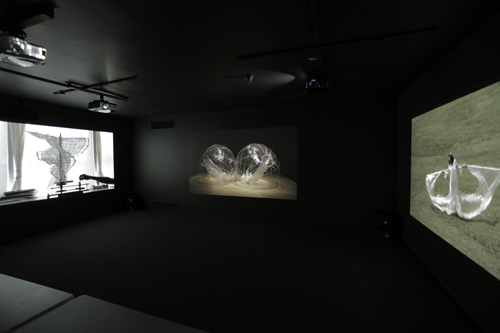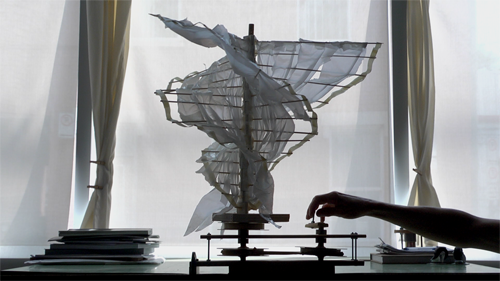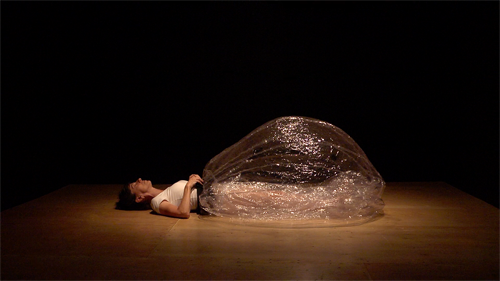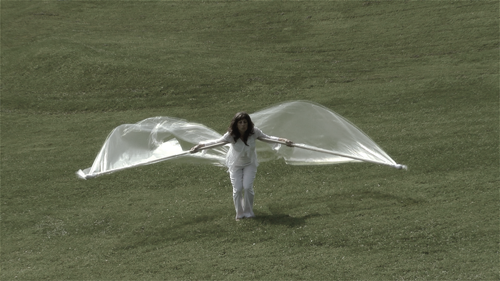 Parachute Road
2015
performance-video, installation for 3 channels or 1 channel
video loop : 10 min 07 s
produced during a residency-exhibition at La Bande Vidéo, Quebec city (Quebec, Canada)
camera : Ricardo Savard
soundtrack : Jocelyn Robert (excerpt from soundtrack "La ville, la nuit")
2023
Transparent Foretellings, retrospective exhibition, Curators : Marie J. Jean et Claudine Roger, VOX,
Montreal (Quebec, Canada).
2018
Trajectory of the senses, Biennale internationale de sculpture contemporaine, Centre d'exposition Raymond-Lasnier, Trois-Rivières (Quebec, Canada).
2016
Galerie Barbara Edwards Contemporary, Toronto (Ontario, Canada).
Gallery Barbara Edwards Contemporary, Calgary (Alberta, Canada).
2015
La route parachute, La Bande Vidéo, during the celebration of the twenty years of Coopérative Méduse, Quebec city (Quebec, Canada)
By many listening from the recent audio work from Jocelyn Robert, the new draft Diane Landry was born. A picture-story is formed in the mind of the artist which led to the creation of The Parachute Road. This is the first time the artist uses a time-based audio work as a guide line for creating a work videographic.
This video proposal is an amalgam of private performances and animation models of sculptures in which the artist evolves through multiple actions. The meeting of different spaces generates an "almost" narration with repetitive rhythm. So we are quickly drawn into an absurd universe, an illogical road, a path that is not going anywhere ...