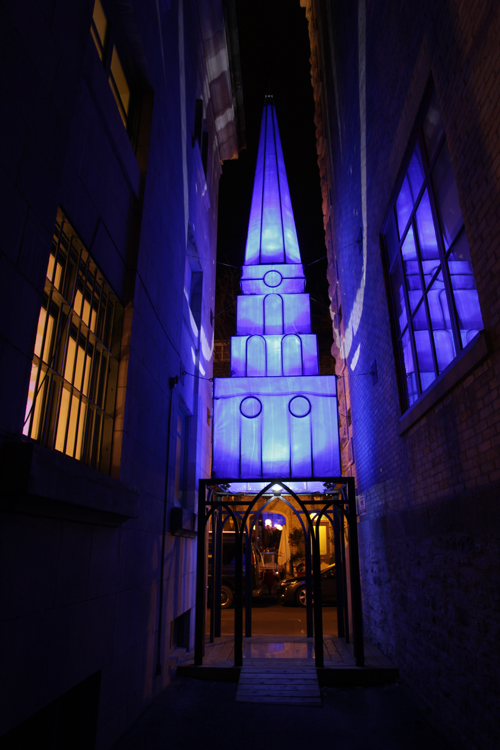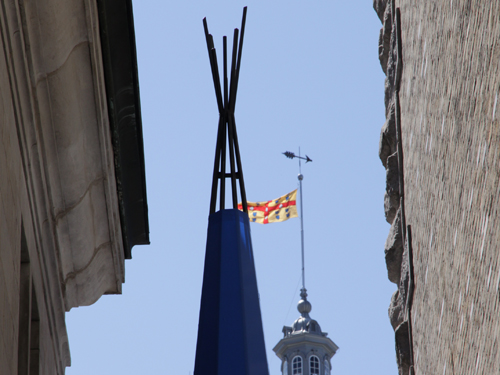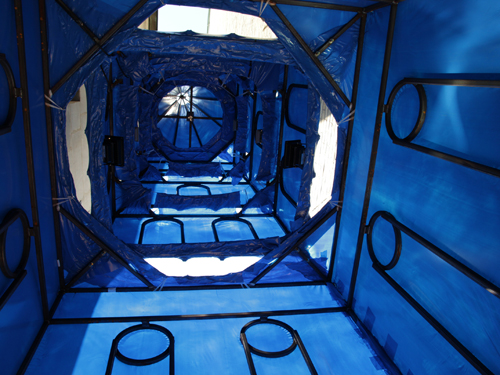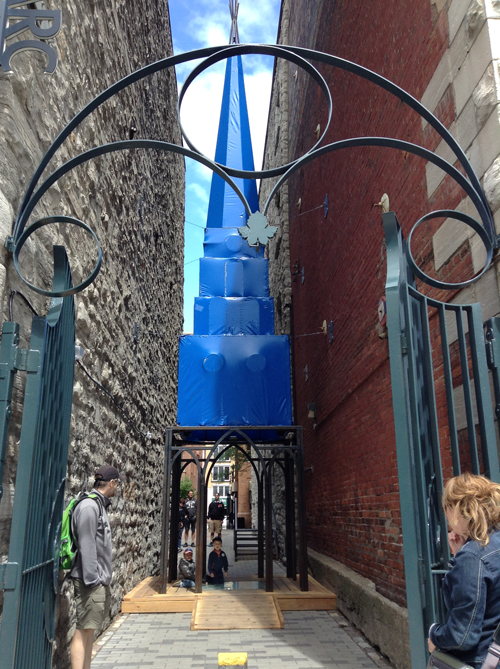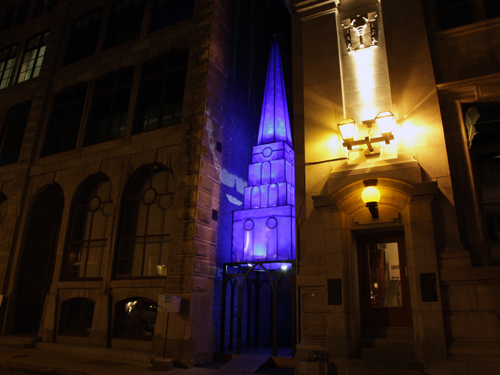 Solitary
with the collaboration from Francis Labissonnière
2015
ephemeral public art
steel, membrane shrink polyethylene, wood, glass, mirror, lighting Led
11 X 2,2 X 2,2 m
work commissionned by Exmuro arts publics
produced thanks to the technical support of l'Oeil de Poisson.
documentation : – photo©Diane Landry, Jocelyn Robert
2016
Seasonal exhibits | Art in the Capital, Canadian Heritage
York Street /Jeanne d'Arc Courtyard, Ottawa (Ontario, Canada).
2015
Les passages insolites, Vieux-Port, Quebec city (Quebec, Canada).
The skeleton of a bell tower is dressed in a membrane that hugs its slender body. Forsaken, this work is a reminder of our mixed origins. A bell tower without a building, a buried vessel's chimney, the sculpture rises from the ground like a rocket ready to take off. Its canvas dress evokes a shelter, a tent, a tepee. With its rather unusual erection in such a narrow passage, the Solitary catches passersby by surprise. The urban platform at the entrance invites us to enter this space and experience the celestial aura of the arrow.