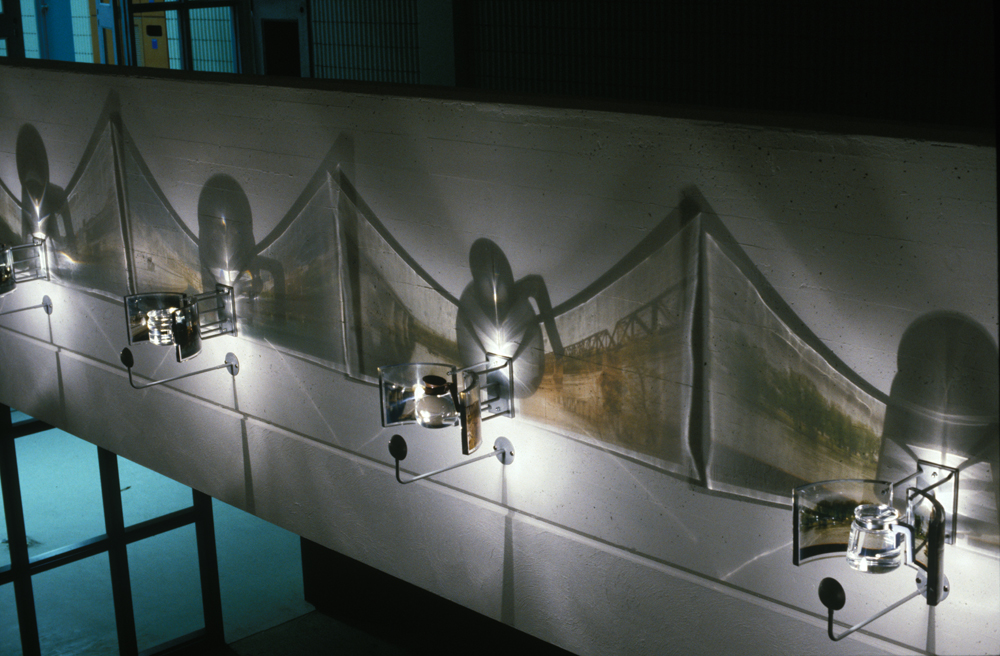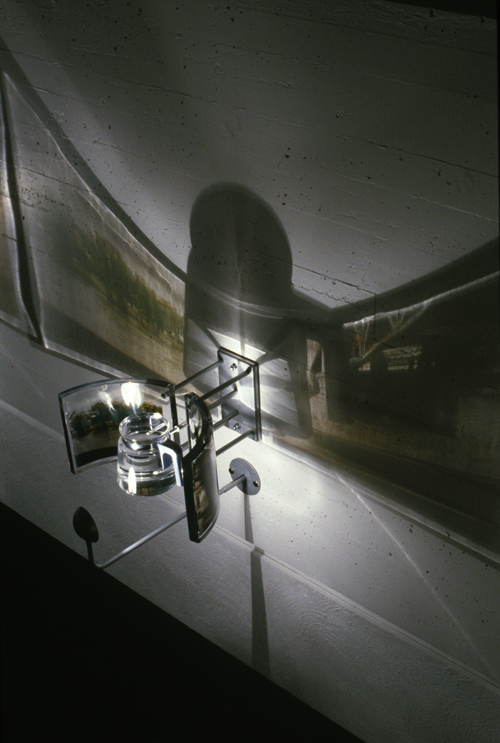 19 Recumbents
1992-93
duraclear, transparent acrylic, steel, halogen lighting
19 objects (42 x 48 x 50 cm each)
19 projections (1 x 1.8 m each)
Collège de Limoilou, Quebec City (Quebec, Canada)
documentation: – photo©Jocelyn Robert 
This project, my first to be incorporated into architecture, is based on a process of gathering and sampling. For the gathering, I visited a predetermined series of Quebec towns. A photograph was taken of the unavoidable river at its closest point to the town's centre. I also bartered for or acquired a used coffee pot while I was in each of these towns. The photographs and the coffee pots were placed in direct relation with each other and halogen lighting cast a projection on the wall. The result for each individually-lit Recumbent is a transparent sculpture and the shadow of a coffee pot cast in a giant projection mixed with a projection of the local landscape. This blend of an elusive image and an object balancing in empty space suggests a familiar place.